16 June 2016 by Annette Fernandes-Poyser - BBN Central
BBN Expands Into Brazil
BBN has just signed it's latest agency partner agreement with Brazilian agency Approach. Our dialogue with Beth Garcia, CEO and partner of Approach began in February this year and after several conversations and communication exchanges over the next proceeding months it became clear that Approach was going to be a key partner for our clients doing business in South America.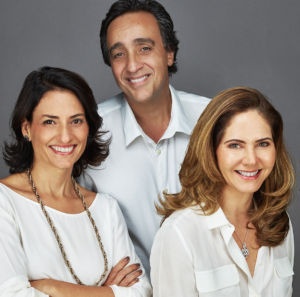 Founded in 1997, Approach have offices in Rio de Janeiro and Sao Paulo and currently have 145 employees. 40% of their turnover is B2B, mainly out of Sao Paulo. They are one of the ten largest communication agencies in Brazil and deliver cross media and multi-stakeholder custom projects to over 1000 customers in several industries. They have attained local and global awards in the communication industry including 'best communication work' and 'Latin American agency of the year' by the international SABRE AWARDS, run by The Holmes Report.
Their roots come from daily journalism, which gives them the experience to identify relevant news and the ability to tell good stories to their client's audiences. All these skills has propelled them to go beyond press consultancy and today they offer a variety of communication services . Their particular specialisms are corporate communications, PR, media relations and crisis management.
Approach believes in content that connects, engages, inspires and impacts, developed with ethics and care. Planning, creating and managing this content is what they focus on everyday. They do this with creativity, passion and commitment to getting their clients results – many of which have been with them for more than a decade.
Principal clients include:
Ancar

Coca cola

Dpvat

Fenasaúde

Fundação roberto marinho

Grupo cataratas

Leya brasil

Vale

Wartisila
Learn more about Approach: http://www.approach.com.br